Williams Lake, British Columbia
The Williams Lake Project is a 66 MW biomass-fired generating facility located in Williams Lake, in south-central BC. The Project commenced commercial operations in April 1993. Atlantic Power indirectly owns 100% of the Project.
Williams Lake sells energy to BC Hydro under a long-term Electricity Purchase Agreement (EPA) expiring in 2018. Biomass fuel is provided to the Project under short-term and long-term wood waste supply agreements with various suppliers. Biomass consumed at Williams Lake consists of wood waste from sawmill operations.
Atlantic Power operates and manages the Project.
Atlantic Power Williams Lake's (APWL) current EPA with BC Hydro expires in 2018 with an option for renewal. Both parties are in discussions to extend the EPA for an additional ten years. APWL is considering the possibility of including shredded rail ties in the fibre it consumes at the Williams Lake Power Plant in order to supplement the diminishing local fibre supply as a result of further mill closures caused by a reduction in the allowable annual cut (as set by the BC government) following the mountain pine beetle epidemic. APWL's principle source of fibre will continue to be the residual fibre from existing wood processing mills in Williams Lake. However, the company will need to supplement its traditional fibre supply with alternative fuels such as rail ties and other untreated waste wood.
On July 10, 2015 APWL submitted an application to the British Columbia Environmental Protection Division of the Ministry of Environment (MOE) to revise its air permit to permit increased use of rail ties as fuel. A 30-day public comment period commenced on October 16, 2015 and continued through November 15, 2015. In addition to the formal public comment period, APWL conducted voluntary consultation with numerous local groups and First Nations Bands. A formal agreement with the Williams Lake Indian Band was entered into on January 7, 2016. A Consultation Report, summarizing the public consultation process, was provided to the MOE on February, 21, 2016. That report and the Technical Assessment Report will be available to the public once finalized by the MOE. The MOE decision on the permit modification request is pending.
The following links provide information on the recent amendment of the Atlantic Power Williams Lake Air Permit 8808:
Other Information:
CCEDC LoS for Atlantic Power WL
Environmental Protection Notice - June 22 2016
FAQs - APWL EXTERNAL - Round 2 PC
TECHNICAL ASSESSMENT REPORT - ATLANTIC POWER PERMIT 8808 - May 31 2016
FINAL-APWL Air Permit CONSULTATION REPORT
Letter of Support - Chamber of Commerce - Oct 8, 2015
Letter of Support - City of WL - Sept 22, 2015
Letter of Support - Cariboo Regional District - Nov 4, 2015
WLIB Letter of Support - February 2016
Williams Lake Project Team Comments - June 2016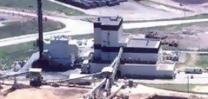 Location:
Williams Lake, British Columbia
Electricity Off-Taker:
BC Hydro PPA Expiry: 2018 S&P Credit Rating: AA